20 LBS OF USDA ORGANIC PRODUCE COLD-PRESSED INTO EACH DAY OF JUICE
USE CODE ORGANIC10
Valid through June 30th. Price varies depending upon delivery method and location. FIRST TIME CUSTOMERS ONLY.
Order Now
How does the reset cleanse work?
Each day of the Reset Juice Cleanse feeds your body with 20lbs USDA organic and locally sourced fruits, veggies, healing spices and raw nuts. During the Reset Juice Cleanse, you replace meals with six juices per day. For max benefits, we designed the Reset Cleanse to be calorie restrictive, yet nutrient dense, delivering the vitamins, minerals and enzymes you need to look and feel your best. We recommend three days for optimal results.
What are the benefits?
Thousands of people have successfully completed the Reset Cleanse in recent years. A wide variety of benefits have been reported including:
Decreased cravings for unhealthy foods
More restful sleep
Weight loss
Better energy
Glowing skin
Don't take our word for it, here is what people are saying...
"Reset your eating habits with Project Juice. Each juice is full of flavor and delivers serious hydration and nutrition. The combination of alkalizing and detoxifying juices will help you get over you guilty indulgences."
— Women's Running Magazine
"I have done the Reset Cleanse on several occasions and the results are always the same; increased energy levels and healthy, lasting glow to my skin and hair."
— Kristan S., A-List Celebrity Stylist
"Heading into training season, there is nothing more effective to get me back on track to healthy habits and in the mindset of competition than a Reset Cleanse."
— Chris D. Competitive Skier
READY. SET. JUICE.
Prepare for success with our exclusive Pre Cleanse Guidebook & Preparation Program for clean recipes, tips and more to get the most out of your next cleanse
Get your free, comprehensive e-book today.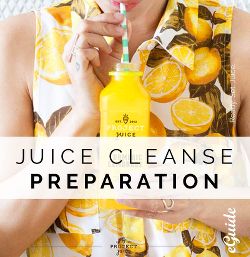 DOWNLOAD NOW